Frequently Asked
Questions
It's common to hear stories of people working with a coach. If you are curious if coaching is right for you, then check out the answers below to many frequently asked questions.

A supportive relationship with a trained professional enhances clients' ability to learn, make desired changes, solve problems, and achieve goals. Coaches work with their clients individually or in groups, face-to-face or by telephone, typically in a series of regularly scheduled sessions.
A supportive relationship with a trained professional enhances clients' ability to learn, make desired changes, solve problems, and achieve goals. Coaches work with their clients individually or in groups, face-to-face or by telephone, typically in a series of regularly scheduled sessions.
Coaching clients experience a sense of partnership and support in achieving their personal goals that are often not available elsewhere in their lives. Regular coaching sessions provide clients with dedicated time to focus on what they truly want and what must happen to create it.
Coaches help their clients design action steps to meet their goals, then hold them accountable to their own stated desires, providing perspective, feedback, and smart questions along the way. As a result, clients stay motivated, make significant changes, and achieve more than they may have thought possible.
The typical investment for individual coaching can vary from approximately $100 to $1000 USD per session and is often bundled into a package for a series of regularly scheduled sessions.
To achieve significant results, most coaches ask that clients commit to working with them for at least three months (two sessions per month or weekly).
The investment for group coaching may be less per person, depending on the program design.
First, ask friends and colleagues if they have worked with a coach to achieve goals similar to your own. While coaching does not require a professional license, there are a number of organizations that train or certify coaches. The largest certifying body is the International Coach Federation ( www.coachfederation.org ) which offers a referral service to match prospective clients with appropriate coaches.
As a certified coach and credentialed member of ICF, Monique adheres to the ICF Code of Ethics.
A typical coaching client is someone who wants to make changes in his or her life and is ready to take action. You might hire a coach for yourself when you are looking for a new job, need to improve your management skills, want to increase profits in your business, are launching an ambitious new project, are planning your retirement, or are dissatisfied with some of the conditions in your life and seeking a new direction. You might hire a coach for your organization when you want to improve productivity, increase teamwork, implement new ways of working, or adjust to changing conditions.
Coaching clients are men, women, and young people, of all ages, professions, and income brackets. What they have in common is a desire for partnership, support, and strategic guidance in solving problems and achieving goals that are personally important to them.
A new working mom created an effective plan to balance a new senior leadership role and home life.
An executive client received internal promotion after significant work to shift from a manager mindset to a leadership mindset; the shift was recognized by senior executives.
A small business owner shifted from being 'stuck' to reigniting passion for work and increased confidence.
An executive turned around the relationship with the Board of Directors and strengthened the leadership of managing staff.
An executive achieved a new career opportunity after implementing a strategic search plan and overcoming self-doubt and weakened confidence as a result of a bad experience with a former employer.
A lawyer achieved promotion and increased job satisfaction within a large corporation after experiencing personal challenges of fear, self-doubt, and lack of focus and direction.
A manager reduced anxiety and stress levels with the creation of a plan to be more efficient with time boundaries, learn to say 'no,' and hold others accountable.
The best coaches are those who excel at listening, communicating, questioning, action planning, and creating accountability and have the ability to hold the client's agenda rather than follow their own. Coaches come from a wide variety of backgrounds, including business, counseling, consulting, training, and sports. There are no standard educational or licensing requirements for coaching. Many coaches have completed formal training programs or earned a credential from a training school, university, or professional association. Others have built their coaching abilities through substantial career or life experience.
To determine the qualifications of a coach, in addition to asking the coach about his or her background, ask for references from former clients about the coach's capabilities. Satisfied clients are often the best measure of how well-qualified a coach is to help clients achieve results.
First, determine what you want to accomplish. Most coaches specialize in a particular kind of coaching, for example, small business, career transition, executive/management, team facilitation, life planning, relationships, or attention deficit disorder.
To locate a coach with the specialty you are seeking, begin by asking friends or colleagues if they can recommend a coach they have worked with to accomplish similar goals. To widen your search, use one of the many coach referral services offered by training schools and coaching associations, such as the International Coach Federation
(www.coachfederation.org). You can locate a referral service relevant to your needs on the web by searching for appropriate keywords, such as "career coach referral" or "Florida coach referral."
Interview two or three possible coaches for comparison. Ask about their background and the type of results they typically help clients achieve.
The personal fit between the client and coach is an important factor. In your initial conversation, assess not only the coach's ability to assist you in reaching your goals but how comfortable you feel interacting with him or her.
Some coaches also offer complimentary coaching sessions for prospective clients so you can experience what it would be like to work with them. 
Consider speaking with several qualified coaches to determine who may be the best for you.
Here are some suggested topics for discussion with prospective coaches:
who do they support
what are anticipated outcomes of coaching engagement
what is their process for supporting clients
what is the cost
where are coaching services provided (in-person, virtual, telephone)
what happens if you want to discontinue before the end of your original agreement period
is the coach available to connect between regularly scheduled coaching sessions
what happens if you have to cancel your session at the last minute
what form of payments do you accept
To get the most from a coaching relationship, clients need to be willing to learn new ways of doing things and make changes in their attitudes and behavior. Anyone who is open to hearing new perspectives, willing to question how they are currently acting, and ready to take on new challenges in their life or career can benefit from working with a coach.
Watch this brief video, The Ideal Coaching Client, and determine for yourself if you are ready to work with a coach.
Support in creating a plan of focus on a long-term approach
Develop a plan to strengthen leadership skills and qualify for advancement opportunities
First 90-Day plan for a new leadership role
Improve effectiveness in using strengths to manage people
Conduct 360˚ leadership assessment and development plan
Explore different career paths by aligning skills, experiences, values, and interests
Support in making difficult workplace decisions
Create a long-term professional path
Prepare a strategic marketing plan for the job search
Interview Preparation
Accountability partner in pursuit of long-term vision
Increase self-awareness of stress triggers and develop a plan to reduce stress levels
Develop a process for moving beyond recurring issues
Engage in a process to expand the range of possibilities in challenging areas of life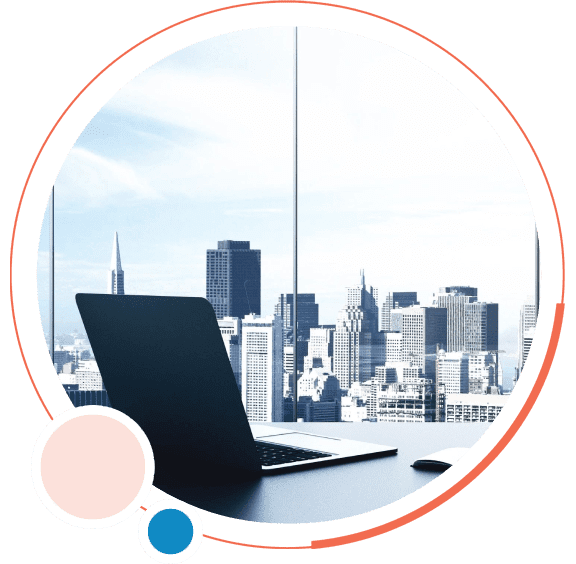 Grab a 30-minute conversation with Coach Monique and determine for yourself if coaching is right for you.